Why Choose Dr. Gupta for Your Skin Care?
As an oculofacial plastic and reconstructive surgeon, Dr. Gupta has extensive knowledge and experience with management of skin lesions.  Over the past 22 years, she has performed complex excision and repair of thousands of benign and malignant skin tumors of the eyelids and face, including xanthelasma (yellow cholesterol plaques), syringomas (sweat gland growths), actinic keratoses (precursors to skin cancer), and malignant tumors (basal cell/squamous cell/sebaceous cell carcinoma, and melanoma).  As such, Dr. Gupta stresses the importance of sun protection, a topical retinoid, moisturizer, as well as a balanced diet and cessation of smoking to promote strong, healthy skin.  After all, radiant, youthful skin not only looks great but also lessens the need for frequent injectables or cosmetic surgery.
Basic Laser Physics (See Diagram) :
Laser is concentrated light energy at one specific wavelength.  This energy is then absorbed specifically by its target tissue. For example, the Nd:YAG (1064 nm) laser targets melanin and hemoglobin to remove hair and spider veins.  The carbon dioxide (10,600 nm), erbium:YAG (2940 nm), and Pearl-YSSG (2780 nm) lasers target water which allows water in the skin to be vaporized for resurfacing.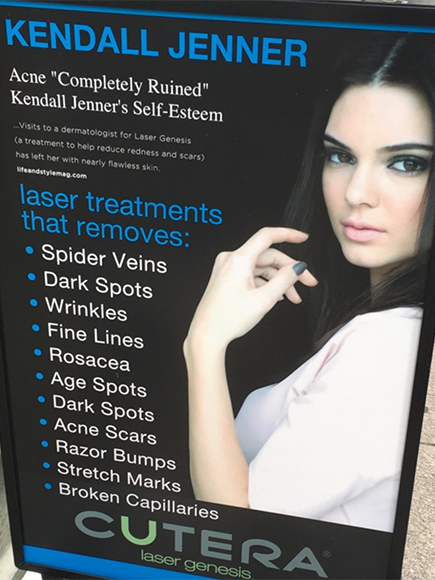 View our Cutera Before/After Gallery
After an extensive review of scientific research, Dr. Gupta firmly believes that the Cutera XEO is the most advanced and safest laser console to address sun damage, large pores, Rosacea, acne scarring, fine lines, and unwanted hair in a PAINLESS fashion for all skin types.  Different heads can be attached depending on the function needed.  Each one treats the appropriate layer of skin depth, leaving the outer skin layer cool and undamaged.
Cutera: Intense Pulsed Light
IPL Photofacials can improve the signs of sun damage, rosacea and brown spots on the face, decolletage, hands and body. The result is a beautiful, even-toned complexion with a glow.  Recently, IPL treatments have also been shown to significantly improve dry eye.
Treatment Protocol:  4-6 sessions, 2-4 weeks apart, booster every 6-12 months.  Each treatment is painless and takes 15 minutes. No scabbing; no down time.
Laser Genesis is ideal for reduction of acne scarring and pore size and improvement of fine wrinkles. It also closes down tiny veins and capillaries that cause persistent redness of the skin. [Laser Genesis Brochure]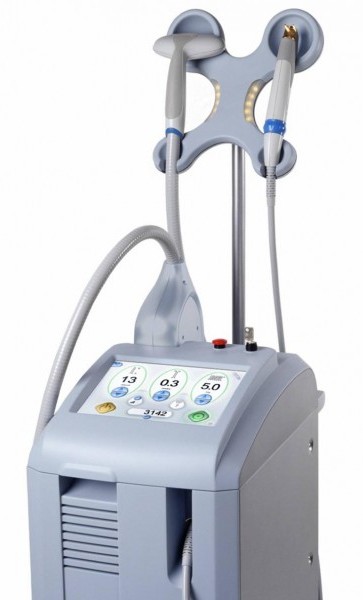 Treatment Protocol: 4-6 sessions, spaced 2-4 weeks apart.  Booster every 6-12 months. Each treatment is painless and takes about 20 minutes. No down time.
Cutera: Titan
Titan uses infrared energy to heat the dermis deep beneath the skin's surface to tighten skin by stimulating collagen building cells (called fibroblasts). Titan is ideal for improving the skin tone of the face, abdomen, arms, and legs or for maintaining tone after lifting or liposculpting procedures.
Treatment Protocol: 3 sessions, 1 month apart, booster every 6-12 months. Each session is painless and takes about 15 minutes.  No down time.
Cutera: Pearl
Pearl uses the 2790 nm YSSG laser, which renews the skin of the face and neck by gently removing the top layer of the skin to significantly reduce the appearance of fine lines, uneven skin textures and dark spots. [Pearl Clinical Roundtable Brochure]
Treatment Protocol: 1-2 sessions, 3 months apart. Laser energy is titrated for skin type and patient comfort.  Down time 3-10 days.

Cutera: Vein Therapy
Without using injections, the Cutera CoolGlide 1064 Nd:YAG laser can safely and effectively treat tiny superficial facial veins and leg veins.
Treatment Protocol:  3 sessions, 6 weeks apart.  Laser energy is titrated for size of vein and patient comfort.  No down time.
Cutera: Laser Hair Removal
The CoolGlide 1064 Nd:YAG laser offers permanent hair reduction on the face, underarms, back, arms, bikini (line and Brazilian), and legs.  Both men and women of all skin types can be treated safely and effectively, without any risk of skin burning, hyperpigmentation, or hypopigmentation.
Treatment Protocol: 6-8 sessions, 3-6 weeks apart, maintenance as needed. Laser energy is titrated for skin and hair type.  Treatments are completely PAINLESS. No down time.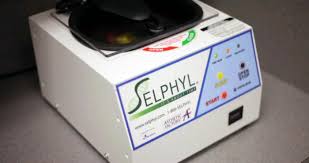 View our Selphyl Before/After Gallery
Selphyl/PRP Skin Rejuvenation (also see Selphyl Hair and Selphyl Eyes)
The Selphyl system allows platelet rich plasma, or PRP, to be concentrated in a centrifuge and then activated with calcium chloride salts to create our own "liquid gold" gel.  PRP is rich in platelets which contain growth factors that stimulate stem cells in the injected area.  Stem cells have memory and as such, they re-create the environment from our youth.  Thus, skin on the face and eyelids, hair, joints, and wounds/scars can be improved with PRP. It can be performed on men and women of all ages and all skin types.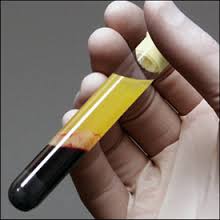 Treatment Protocol:  3 treatments spaced 1-2 months apart with a booster every 6-12 months.  Each session takes about 30 minutes and there is some swelling for 24-48 hours.  Blood is drawn and placed into a centrifuge, after which it is activated and injected into the skin of the face, upper/lower eyelids (for dark circles) and/or scalp (for hair growth).  There is a mild but tolerable burning sensation during the injections.  For patients who desire no pain, Dr. Gupta will first numb the areas with a local anesthetic.  Women may apply makeup immediately after the injections.  Bruising is minimal to none. While there is no after care, patients are instructed to be gentle with the injected areas for a few days. Results begin to show several weeks after the injections and will continue to improve over 6-12 months.
Watch our patient undergo microneedling with PRP:


Rejuvapen Microneedling
Rejuvapen is a microneedling (also called collagen induction therapy) pen that has at its tip 9 small microneedles that lead to a fantastic result!  The pen is rolled over the skin surface in a gentle circular motion to create tiny channels in the skin through which collagen formation is stimulated.   A peptide gel is used to facilitate this gliding motion, however, the patient's own PRP can also be topically applied to drive the growth factor-rich PRP into the skin via these tiny openings created by microneedling.  The Rejuvapen device is ideal for breaking up the tethering in scars from acne or stretch marks, thus leaving the skin surface smoother and less indented. Even skin without scarring benefits from microneedling (especially with PRP) to improve the overall tone, vitality and glow.  It is safe for all skin types and commonly treated areas include the face, neck, back, chest, arms, and abdomen.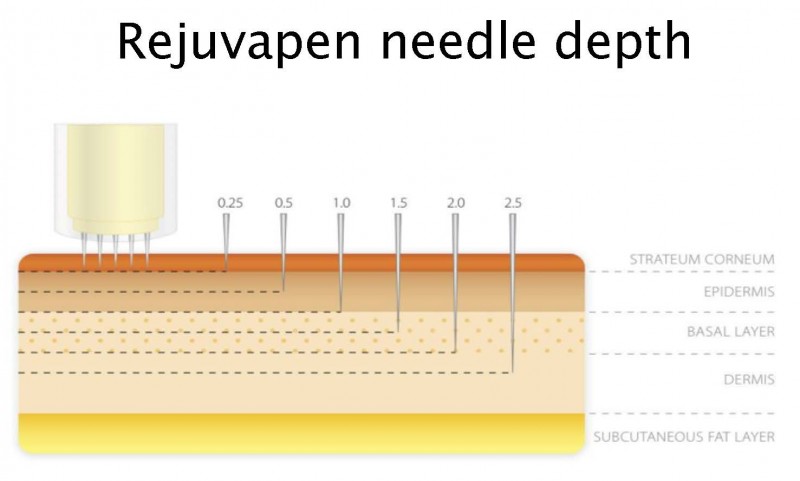 Treatment Protocol: 3 treatments spaced 2-4 weeks apart with a booster every 6-12 months.  Each session takes about 20-30 minutes and there is tolerable discomfort. Patients experience no post-treatment pain, but there is some redness and the skin will feel taut for about 24 hours. We ask patients to apply a bland moisturizer when they get home.  Women may apply makeup the next day.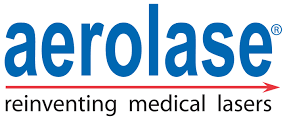 View our Laser Resurfacing Before/After Gallery
Aerolase Erbium: YAG Laser Resurfacing
Water absorbs the Erbium laser (2940 nm) 16 times greater than it absorbs the CO2 laser (10,600 nm).  Because of its ideal wavelength for water, the Erbium laser causes 3 times less tissue damage compared to the CO2 laser, leading to faster recovery time, less pain, and no scarring.  Moreover, since it is gentler on the skin, it can be used for darker skin types as well.   For these reasons, Dr. Gupta offers her patients Aerolase's Erbium:YAG laser resurfacing for improving fine wrinkles, acne scarring, and superficial pigment and sun damage on the face, neck, or body.  Patients on Accutane cannot undergo any resurfacing procedures and those that are on a topical retinoid are instructed to discontinue it a few days prior.  Patients with a history of cold sores are premedicated with an oral antiviral to prevent a breakout.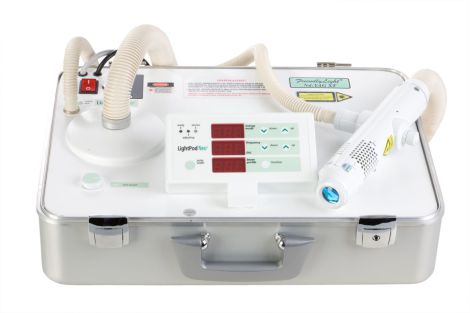 Treatment Protocol: 1-2 sessions, 2 months apart with a booster once a year.  After topically numbing the skin, the laser treatment is performed on the desired area.  For areas with mild damage, 1 or 2 passes are done whereas moderately damaged skin may require up to 6 passes.  There is a slight but tolerable discomfort during the session.  Afterwards, there is redness and mild swelling.  After a few days, there will be some peeling after which your new skin will come in, looking younger and smoother.  Makeup can be applied during this stage as the new skin may be slightly pinkish.  Avoiding sun exposure is key to ensure optimal healing.  A topical antibiotic ointment is used for the first 2 days followed by daily moisturizer for the next 2 weeks. The skin can be cleansed with saline or diluted vinegar.  To expedite recovery, hydrocortisone cream can be used by the 5th day and for up to 2 weeks.  The result will be noticeable after 7-10 days but will continue to improve over the ensuing 3-6 months.
BEFORE/AFTER GALLERY: CUTERA TREATMENTS
Patient #1 – please click on any image to enlarge, see details and slideshow
Problems: Blotchy skin from Rosacea and saggy upper lids.
Solution: IPL Photofacial treatments (4) and Upper Laser Blepharoplasty.

Patient #2 – please click on any image to enlarge, see details and slideshow
Problem: Loose neck skin with bands
Solution: Titan treatments (2)

Patient #3 – please click on any image to enlarge, see details and slideshow
Problems: Hemangioma on Lower Lip, Lower Facial Lines
Solution: Laser Vein Treatment (1) and Filler for Facial Lines

Patient #4 – please click on any image to enlarge, see details and slideshow
Problems: Large Pores, Uneven Skin Texture
Solution: Laser Genesis Treatments (6)

8 Years Later
Problems Dark Under Eye Circles, Skin a bit dull.
Solution: Selphyl Skin Injections

Patient #5 – please click on any image to enlarge, see details and slideshow
Problem: Hemangiomas above/below left brow
Solution: Laser vein treatment (1)

Patient #6 – please click on any image to enlarge, see details and slideshow
Problem: Poor jawline definition with skin laxity
Solution: Titan Treatments (3)

Patient #7 – please click on any image to enlarge, see details and slideshow
Problems: Dull, lifeless face & neck skin, Undereye bags/circles
Solutions: IPL Photofacial to face & neck (4), Laser lower blepharoplasty

Patient #8 – please click on any image to enlarge, see details and slideshow
Problems: Pitted Acne Scars, Indistinct jawline
Solutions: Laser Genesis Treatments (4), Jawline liposculpture

Patient #9 – please click on any image to enlarge, see details and slideshow
Problems: Sun spots with blotchy skin, lower lid bags/dark circles
Solutions: IPL photofacial treatments (4), laser blepharoplasty

Patient #10 – please click on any image to enlarge, see details and slideshow
Problem: Loose skin of neck and jawline
Solution: Titan treatments (2)

BEFORE/AFTER GALLERY: SELPHYL/MICRONEEDLING
Patient #1 (see also Cutera Gallery Patient 4)– please click on any image to enlarge, see details and slideshow
Problems: Skin Dullness, Lower Eyelid Dark Circles
Solution: Selphyl-PRP injections to Eyes and Entire Face

Patient #2– please click on any image to enlarge, see details and slideshow
Problems: Skin blotchiness, large pores, lower lid bags/dark circles
Solution: Full Face Microneedling with Selphyl/PRP, Laser Blepharoplasty

Patient #3– please click on any image to enlarge, see details and slideshow
Problems: Rosacea, Large Pores, Sun Spots with Uneven Complexion
Solution: Comprehensive Skin Care: Laser Resurfacing (2), IPL Photofacial (8), Laser Genesis (8), Microneedling with PRP (1)

Patient #4– please click on any image to enlarge, see details and slideshow
Problems: Large Pores
Solution: Microneedling (1)

BEFORE/AFTER GALLERY: LASER RESURFACING
Patient #1 – please click on any image to enlarge, see details and slideshow
Problem: Acne scarring with pigmentary changes
Solution: Laser Resurfacing (2 sessions)

Patient #2 – please click on any image to enlarge, see details and slideshow
Problem: Deep Nasal Scar after Moh's Surgery
Solution: Laser Resurfacing (3 Sessions)

Patient #3 – please click on any image to enlarge, see details and slideshow
Problem: Sun damaged skin with numerous sun spots, freckles
Solution: Laser Resurfacing (1 session)

Patient #4 – please click on any image to enlarge, see details and slideshow
Problem: Fine lip lines ("lipstick bleed"), deep wrinkles lower face/chin, saggy skin
Solution: Laser Resurfacing (2 sessions)