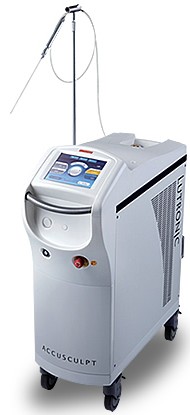 Dr. Gupta performs artistic body contouring with the FDA-approved Accusculpt Laser Lipo-Sculpting System in the office under local, tumescent anesthesia. This laser was the first in the industry to feature the revolutionary 1444 nm wavelength, which has been proven to be the ideal wavelength to selectively target fat cells, thereby avoiding any damage to surrounding nerves and vessels.  Thus, Dr. Gupta's technique, in comparison to traditional liposuction under general anesthesia with larger incisions, more downtime, and more bruising affords increased safety, accuracy, and efficiency with excellent results and rapid recovery.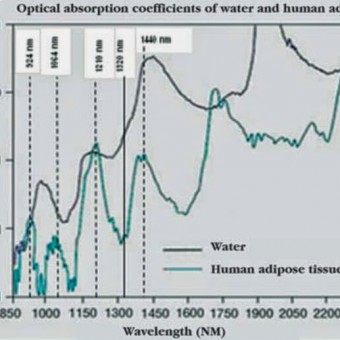 The target age for patients is 20 to 70. Generally, younger, more elastic skin has greater ability to tighten or contract after subsurface volume reduction; older, less elastic skin is less able to adjust.  Moreover, laser liposculpture tends to work best for patients who despite eating right and exercising, still have problem areas because of genetic predisposition.  These can include the area under the chin, love handles, tummy pouches, saddle bags, inner thighs, above the knees, and inner arms.  Rarely, Dr. Gupta will perform liposculpturing on highly motivated patients who will use the procedure to jumpstart their diet and exercise program for better diabetic control or overall health improvement.
What to Expect: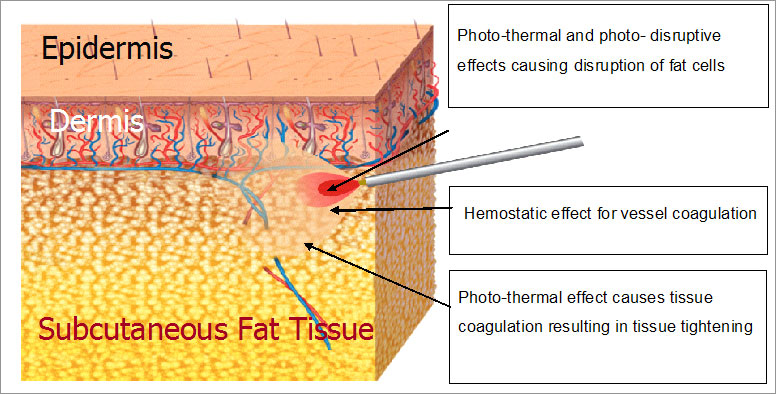 A thin (about ½ mm in diameter) laser fiber is inserted through a tiny opening in the skin and gently melts (emulsifies) the fat deposits and simultaneously heats of the undersurface of the skin to stimulate new collagen growth and improve skin tone.  The liquefied fat is aspirated with a fine cannula inserted through the same opening.  The procedure is pain-free because the treated area is first anesthetized with a tumescent solution consisting of saline and local anesthetic.  Since there is little tissue trauma, postoperative pain is minimal to none and most patients return to work and normal activities after 2-3 days.  The results become most noticeable after 3 weeks but continue to improve for up to 1 year.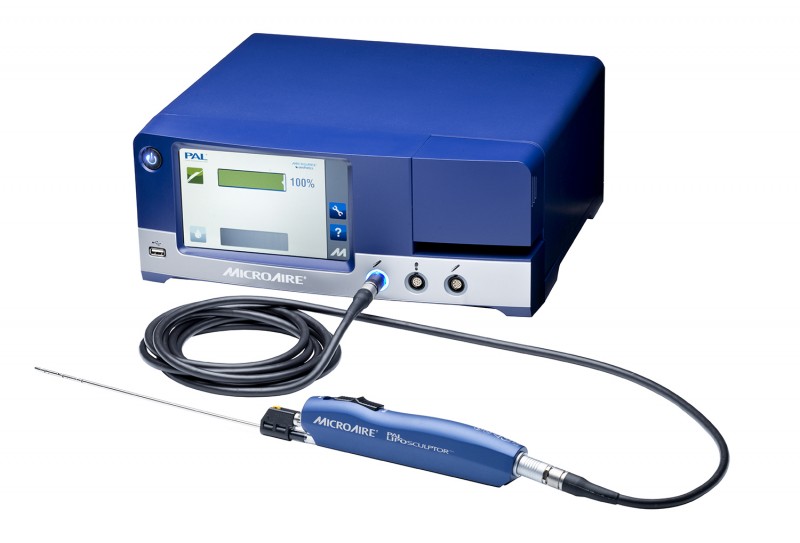 Patients enjoy more proportionate figures after eliminating their problem areas and are excited to wear clothes that accentuate their new physique.  Liposculpture can improve self-esteem, body self-image, productivity, and enthusiasm for life.   Patients are even more motivated to have healthy eating habits and exercise regularly to maintain their new look.
BEFORE/AFTER GALLERY: LASER LIPOCONTOURING
(Please be advised that for illustrative purposes, this gallery contains nudity/partial nudity)
Patient #1 – please click on any image to enlarge, see details and slideshow
Patient #2 – please click on any image to enlarge, see details and slideshow
Patient #3 – please click on any image to enlarge, see details and slideshow
Patient #4 – please click on any image to enlarge, see details and slideshow
Patient #5 – please click on any image to enlarge, see details and slideshow
Patient #6 – please click on any image to enlarge, see details and slideshow
Patient #7 – please click on any image to enlarge, see details and slideshow
Patient #8 – please click on any image to enlarge, see details and slideshow
Patient #9 – please click on any image to enlarge, see details and slideshow
Patient #10 – please click on any image to enlarge, see details and slideshow
Patient #11 – please click on any image to enlarge, see details and slideshow
Patient #12 – please click on any image to enlarge, see details and slideshow
Patient #13 – please click on any image to enlarge, see details and slideshow
Patient #14 – please click on any image to enlarge, see details and slideshow
Patient #15 – please click on any image to enlarge, see details and slideshow
Patient #16 – please click on any image to enlarge, see details and slideshow
Patient #17 – please click on any image to enlarge, see details and slideshow
Patient #18 – please click on any image to enlarge, see details and slideshow
Patient #20 – please click on any image to enlarge, see details and slideshow
Patient #21 – please click on any image to enlarge, see details and slideshow