What are festoons and what causes them?
A festoon is defined as "a curtain of fabric draped and bound at intervals to form graceful curves." A patient with festoons would hardly call them "graceful!" Festoons, also called malar mounds or cheek bags, are redundant folds of loose skin, muscle, fat, and/or fluid that appear at the lower eyelid-cheek interface. They are extremely difficult to treat and often misdiagnosed. Allergies, sinus problems, sun damage, facelifts, salt, alcohol, blocked tear ducts, and injected fat or filler can all lead to this unsightly condition.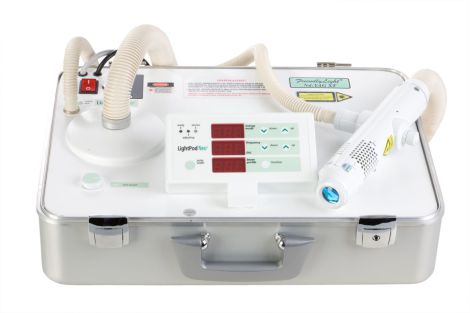 It is paramount to have a trained ophthalmic as well as cosmetic surgeon who has experience and expertise in properly diagnosing and treating festoons.  Many doctors are unaware of contributing factors or are afraid to treat festoons because of the high failure rate in unskilled hands.   Dr. Gupta has over 20 years' experience with festoons of all sizes, shapes, and etiologies.  She incorporates a "holistic approach" and often recruits help from allergists, otolaryngologists, medications, as well as the patient himself/herself (limit alcohol/salt/sun exposure) in an effort to obviate the need for cosmetic surgery or to help ensure long-lasting results.  When festoon repair is required, Dr. Gupta employs her unique triple laser technique (1444 nm fat melting laser, 1064 Nd: YAG vessel laser, Erbium: YAG skin resurfacing laser) to treat festoons at the skin, vascular, and deep levels simultaneously.  With her team approach, Dr. Gupta boasts a very high long-term success rate for this very difficult to treat condition.
Preliminary Evaluation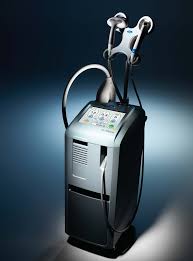 A thorough history of contributing factors is just as important as a physical examination, or else festoons may recur or never completely regress.  Thus, long-term festoon management requires lifestyle modification and treatment of underlying conditions.  A patient with nasal congestion, sinus headaches or post-nasal drip may benefit from a thorough evaluation by an ear-nose-throat surgeon.  A patient with chronic tearing may benefit from an evaluation of the nasolacrimal duct with an irrigation test.  A patient whose festoons enlarge with alcohol or salt should recognize this and try to control their consumption.  A patient who has undergone filler or fat injections near the lower lid/cheek area needs to disclose this to Dr. Gupta.
What to Expect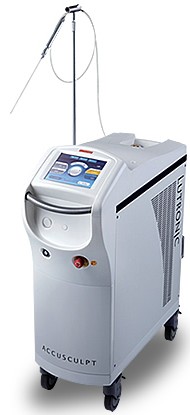 Festoon Repair is performed in the office under local anesthesia.  It is often combined with a lower lid blepharoplasty procedure.  Based on the location and the size of the festoon, Dr. Gupta may recommend an internal shrinkage of the festoon or a direct excision.  With the former approach, there is no external scar (other than the lower bleph incision under the lash line).  With the latter, there is a fine line (about 1 cm long) that is "hidden" meticulously in a natural skin line along the lower lid/cheek interface.  With either approach, a barrier or wall is created to prevent further fluid accumulation in that area.  The skin is further strengthened with laser resurfacing on top.  There is some localized bruising and swelling which dissipates over 7-10 days.  Though the improvement becomes evident a few weeks after the procedure, the final result may take 6-12 months for all the internal healing and remodeling to take place.  To ensure optimal results, patients are advised to avoid direct sun exposure as well as to modify their salt/alcohol intake.
BEFORE/AFTER GALLERY: FESTOON REPAIR
Patient #1 – please click on any image to enlarge, see details and slideshow
Age: 66 years
Conditions: Festoons exacerbated by Hyaluronic Acid filler injections in cheeks; Ptosis Upper Lids (weakened muscles), Droopy Upper Lids (loose skin), Baggy Lower Lids, Bottom Heavy Face with Mild Jowling (gravitational descent), Down-turned Lips.
Solution: Beautifully refreshed and lifted eyes and face after Festoon Repair, Ptosis Repair, Laser Upper and Lower Blepharoplasty, Liquid Facelift (Cheek and Jawline Lifting/Sculpting).  No-Flash photos are included to enhance visualization of festoons.

Patient #2 – please click on any image to enlarge, see details and slideshow
Age: 52 years
Condition: Fluid-filled festoons exacerbated by Voluma injections in the upper cheek/lower tear trough area. The festoons were non-responsive to hyaluronidase injections. This patient is also bothered by lower lid bags and skin laxity.
Solution: Lower lid laser blepharoplasty and direct festoon repair. Nice improvement of lower lid bags and flattening of festoons. The non-flash pictures are included to facilitate visualization of the festoons.

Patient #3 – please click on any image to enlarge, see details and slideshow
Age: 58 years
Condition: Festoons (malar or cheek mounds); heavy upper lids; baggy, lower lids, and a white, hypopigmented scar above her left brow. Her festoons have been enlarging over the past 7 years and are most likely genetic in nature as she has no history of fillers, allergies, or facial surgery. A no-flash before picture is included for better visualization of her cheek festoons.
Solution: Upper and lower blepharoplasty with internal festoon repair and PRP injections to her forehead scar. Given her skin type, an external incision as well as laser resurfacing were not viable options for festoon improvement. As she flew in from the West Coast, later postoperative photos will be posted once available, but even at 2 weeks she is showing nice improvement of her upper/lower lids, festoons, and scar!

Patient #4 – please click on any image to enlarge, see details and slideshow
Age: 62 years
Conditon: Hereditary festoons exacerbated by sinus disease. Patient also had heavy upper lids and baggy lower lids. No-flash photos are included to enable easier visualization of the festoons before surgery.
Solution: After Laser Upper and Lower Blepharoplasty and Internal Festoon Repair, this patient had a beautiful result that has been sustained over the past 7 years. She has also benefited from judicious use of Radiesse injections in the cheeks to build collagen and to enhance the result of the surgery.

Patient #5 – please click on any image to enlarge, see details and slideshow
Age: 57 years
Condtion: Hereditary festoons along with heavy upper lids and baggy lower lids.
Solution: Direct Festoon Repair, Laser Upper and Lower Blepharoplasty. Nice improvement of upper and lower lids with resolution of fluid bubbling (festoons) sustained 4 years later. No-flash photos are included to facilitate visualization of the festoons before surgery and their absence after surgery.

Patient #6 – please click on any image to enlarge, see details and slideshow
Age: 56 years
Condition: Festoons resulting from improper placement of Restylane injections in tear trough done elsewhere. Over the ensuing 4 years, the festoons enlarged despite no further Restylane injections and were non-responsive to enzyme injections to break up the filler.
Solution: A lower blepharoplasty with internal laser festoon repair was performed with a significant, sustained reduction in the size of the festoons.

To see more before/after photos, please visit
www.drguptaeyelids.com/gallery/festoon
.